The web as we know in 2010 has changed dramatically. As for the picture below Craigslist.com used to be "the hub" for online market offers in apartments and housing, jobs, services, pets, ride-shares, etc. The map specifies how much the market has changed in the last couple of years :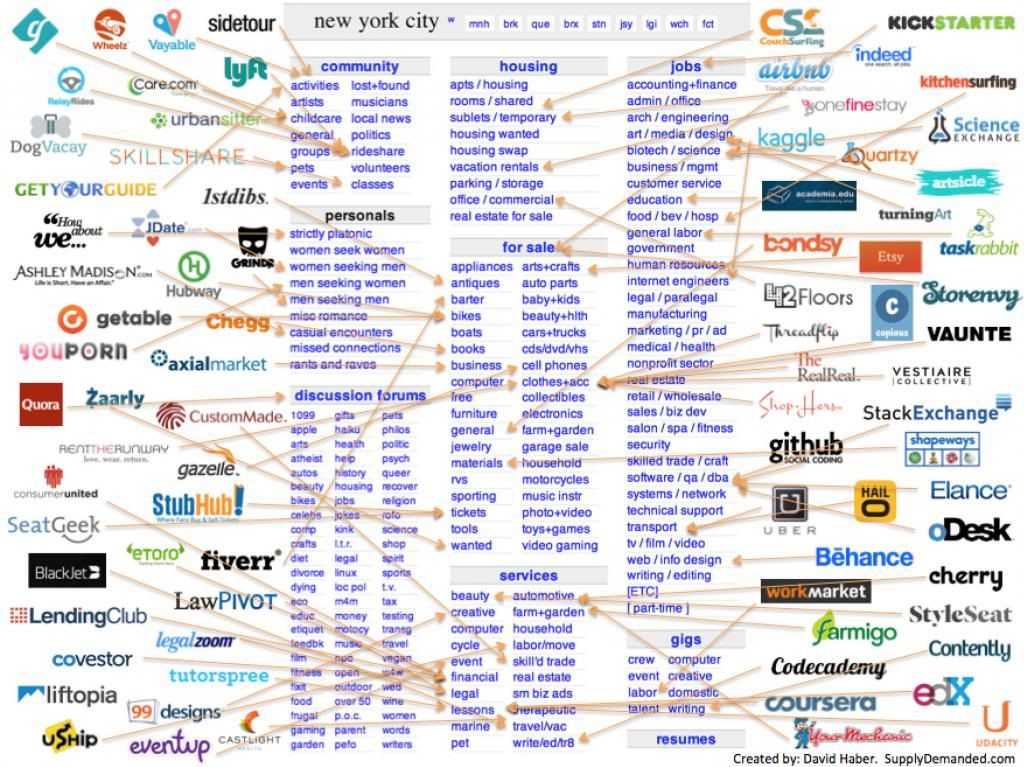 Airbnb is a great example for venture capitalists who focus on what start-ups were doing at one point but miss their vision into the future. Airbnb and other start-ups have captured a decent market share (around $2 billion) due to these critical points about their vision :
1- Market size : Focus on how much can be unlocked more than how much we have now.
2-Fragmentation : My take is "concentration lowers market-entry percentage."
3-Middlemen : Intermediaries usually withhold information to live on the margin they make.
4-Excess capacity : Can a new business change some idle portions of an industry?
5- Customer Experience : There is no specific rules for it. Generally, the higher the customer rate for the company, more growth and higher profits are expected with the possibility of having one focused more than the other.
Some questions I have is how will the recent introduction of the mobile industry into the web will change the vision about the future? Is the web exhausted? Or is there still room for entrepreneurs to reshape the market?
Resources :
1-http://supplydemanded.com/post/36811852661/onmarketplaces
2-http://thegongshow.tumblr.com/post/345941486/the-spawn-of-craigslist-like-most-vcs-that-focus
3-http://www.avc.com/a_vc/2011/03/airbnb.html