While many other Universities have found the scenario too risky, George Mason University moves forward with establishing a campus in the Songdo Global University Campus(SGUC) in South Korea. George Mason's previous attempt to open an international campus, but in the United Arab Emirates, closed in failure in 2009. This University knows to ignore the global market would be an egregious error in their strategy, a greater error than potentially repeating past mistakes.
"
Korea and China are sources of outstanding students for Mason. Global competition for East Asian students and scholars has increased dramatically. Mason must position itself to be as accessible as possible to these sought-after populations. A Korea campus will enhance Mason's success in recruitment. It will also increase recruitment in other parts of East and Southeast Asia."[1]
In contrast Delaware University ran financial projections, surveyed students in the mid-Atlantic and South Korea and found not enough customer interest to merit the investment. As an emerging market that lacks commitment to brands, George Mason hopes with dedication to develop the name recognition to establish brand loyalty in the region.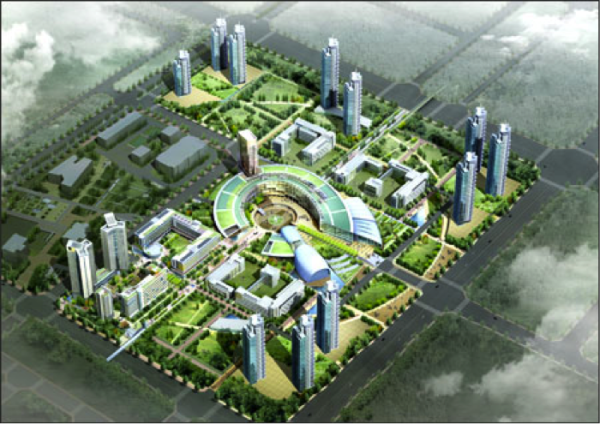 Sketch of Songdo Global University Campus
Who is right? Is a long term expensive wager worth the investment? Whether George Mason or Delaware has a proper vision of the future, SGUC has committed to attracting 10 international universities to their campus. A future based on an international market is fact, not theory, for South Korea.